Update: See the new Big Fish Games Coupon Code post.
Yep, it's the kind of sale you've all been waiting for…the chance to get any standard edition Big Fish game(s) you want for half off! Just use coupon code TOPSECRET when you check out! This coupon code will only be valid on 8/13/11 and 8/14/11 though, so hurry on over and pick your game(s) out now!
If you're still reading you're probably either interested in the fine print, or you're wondering why I'm so excited about Big Fish Games. The only fine print is that this coupon code is good for both new and existing Big Fish Games members, it doesn't cover collector's edition games or strategy guides, it's good on both PC games and Mac games, and it'll expire at the end of this weekend. That's it!
Now, as for why a Big Fish coupon code is so exciting… If you like playing what are called "casual games," which basically means simple, fun games rather than ones that eat up months of your life like World of Warcraft, you'll love Big Fish. I have been a customer of theirs for years now, and have quite a collection, but I'm always on the lookout for new and fun titles. Some of my favorite types of game include match-3, hidden object, & time management.
The biggest reason I love Big Fish though is that they let you play any of their games for a full hour before you have to buy it. So you get the full experience, and you can know whether or not you like the game, without ever having to spend a dime! The only problem I have is that I tend to like a lot of the games…but I guess that's the whole idea.
So I'm going to head over to Big Fish when I get done posting this and pick up a couple that I've had my eye on but haven't purchased yet, namely Treasures of Montezuma 3 (I've already beaten 1 & 2
) and 13th Skull, another one of the Mystery Case Files series (I seriously don't know how many Mystery Case Files I have; I know it's several…but I'm not addicted or anything, really!). Oh! and 13th Skull has a blog walkthrough here, if you need it. I won't…I hope.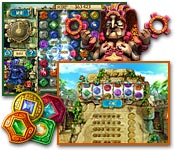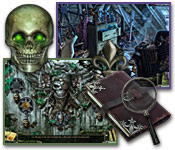 Possibly Related Posts: