Big Fish is going all out lately, with lots of coupon codes. Considering they've raised their first-time customer price to $5.99 (and that's only for the first game you buy), it's nice to know they're still laying out the red carpet for those of us who have been customers for a while! Of course, as of last week you could also get a $25 Restaurant.com gift certificate when you bought at that $5.99 price point, so you're welcome to check and see if that deal is still good. Just click here and enter coupon code REST25 when you check out. If that doesn't work, move along to this new coupon code…
The latest Big Fish Games coupon code I have for you will net you whatever standard edition games you want for just $4.99 each. So whether your preference is match-3, hidden object, time management or something else, you can get your favorites for half price.
Of course, how would you know which games are your favorites? Glad you asked! Big Fish Games lets you play any game on their site for one hour before they make you pay, so you'll never buy another flop! I can't tell you how much money and frustration this one feature alone has saved me over the years. Of course, I am still playing my way through the games I bought during their last half off sale (Dragon, Mythic Pearls: The Legend of Tirnanog and Atlantis Sky Patrol™, if you're curious…what can I say, I went on a marble popper binge!), but I'm almost through with 2 out of three, so I'll have to look into nabbing some I should have picked up earlier, like Treasures of Montezuma 3 (I've already beaten 1 & 2
) and 13th Skull, another one of the Mystery Case Files series (I seriously don't know how many Mystery Case Files I have; I know it's several…but I'm not addicted or anything, really!). Oh! and 13th Skull has a blog walkthrough here, if you need it. I won't…I hope.. When I do, I'll be using coupon code SUMMERSALE at checkout, and you should too! Hurry, though; this coupon code is only good through 9/5/2011.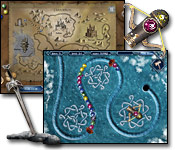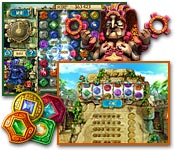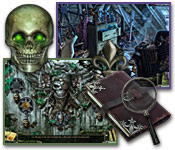 Possibly Related Posts: