As usual, I actually have more than one Big Fish Games coupon code for you. I'll start with the moneymaker! Note that all the coupon codes in this post are for *new* Big Fish Games customers, so if you haven't yet signed up under your email address, you're golden!
Big Fish Games Coupon Code Moneymaker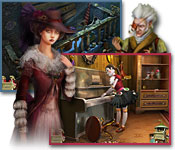 The most exciting code this week will net you a game PLUS a $25 Restaurant.com gift certificate, for JUST TWO BUCKS! The small drawback is that it's only good on one game – Puppet Show: Mystery of Joyville – but if you like hidden object games (and don't already have this one), it's a beautiful game to add to your collection! All you have to do is click through this link, then use coupon code show25 at checkout. This will lower the price in your cart to $1.99, and seven days after you've completed checkout, you'll be sent an email with a code to claim your $25 Restaurant.com gift certificate. This makes it a $23 moneymaker…and you get a great game to boot! This deal is good through October 31st, 2011…a perfect creepy game for Halloween time!
Puppet Show: Mystery of Joyville is a hidden object game, in which you collect clues to solve the mysteries of a once-popular funhouse attraction. It's available for both PC and Mac, and normally costs $9.99, so even without counting the gift certificate, you're getting the game for 80% off. What's more, they offer a strategy guide for the game, so you don't have to worry about getting stuck. Of course, the strategy guide costs $9.99…but you know how I like to help you out right? So I went ahead and found you this blog walkthrough of the game for FREE. It's not as comprehensive as the strategy guide, but if you get stuck, it'll definitely get you out of a tight spot.
Big Fish Games Coupon Code – $2.99 Games
So maybe you're not interested in hidden object games, or you already have enough. Whatever the reason, you want a different game from Big Fish, but you don't want to pay the full $9.99 price. Here's a coupon code to rescue you! This coupon code will net you any standard-edition game on the site for just $2.99. So whether you like match-3 games like 4 Elements (I recently finished playing through this one myself; it's a cool twist on the standard match-3), time-management games like Hotel Dash, strategy games like Roads of Rome, or even solitaire (they have a really cute twist on solitaire in their Fairway Solitaire), Big Fish has you covered. Just make sure to click through this link, and use coupon code NEW299 at checkout. This coupon code is only good through October 23rd, though, so hurry over to Big Fish and use it while it's hot!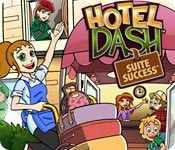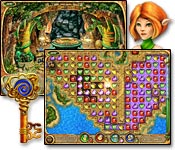 Possibly Related Posts: